The Tschudi Mozambique team has coordinated the transport of two reserve tanks and a four-man sleeper unit to the Sasol Mozambique Temane thermal power station.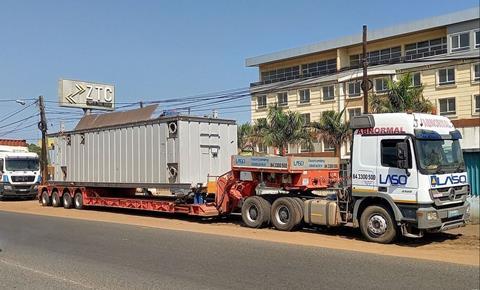 The shipment arrived in Maputo on a ro-ro vessel on August 29 and was moved 700 km to the plant in the Inhambane Province. It was transported using a combination of flatbed and lowbed trucks by Laso Moçambique.
Upon completion, the gas-fired power plant is expected to bolster Mozambique's energy security, while eventually boosting access to affordable energy and furthering the country's contributions to the regional power market.