The Tschudi team in Mozambique has discharged 4,707 pipes for PM Piping at Maputo Port Development Company (MPDC).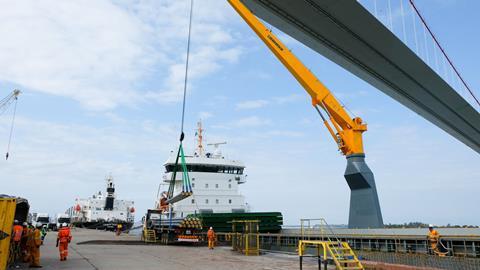 The pipes are destined for the Temane energy project, which includes a gas-fired power plant and a transmission line. In total the pipes have a length of 74 km.
Tschudi also acted as chartering broker and agent in Maputo for Forestwave's Tide Navigator and charterer COLI Schiffahrt & Transport in Hamburg.