Germany-based crane and heavy transport rental company Autokrane Schares has added a Liebherr LTM 1650-8.1 mobile crane to its fleet.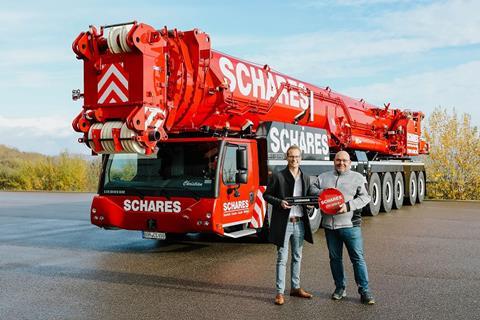 Autokrane Schares plans to use the 700-tonne capacity crane for bridge construction, assembly and disassembly of top-slewing tower cranes, as well as maintenance work and shutdowns in industrial and petrochemical projects.
"We're looking forward to the LTM 1650-8.1 because you can do things with this innovative crane that were not possible before," said Eric Reichmann of Autokrane Schares.
Liebherr said that since 2015, Autokrane Schares has been investing in the eight-axle models – the new addition will become the fourth in its fleet, with another one on order.