Crane Norway Group has taken delivery of nine Grove GMK all-terrain cranes – five GMK5250XL-1s, two GMK6300L-1s, one GMK5150L and a GMK3060L model.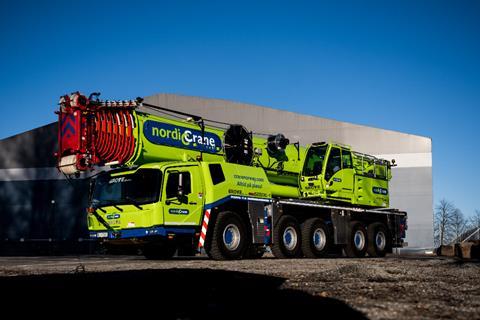 The cranes were shipped from Manitowoc's plant in Wilhelmshaven, Germany, to Norway. They will be used for work at construction sites and wind farms, as well as for oil and gas projects.
Crane Norway Group said it is particularly enthusiastic about the GMK5250XL-1, which has a 78.5 m-long main boom. With a capacity up to 250 tonnes and a high degree of manoeuvrability, it can perform a multitude of jobs.
Trond Helge Skretting, coo at Crane Norway Group, said: "We already own 15 Grove cranes and were looking for new models with outstanding lifting capacities to add to our fleet."