Crosby Group has developed the HFL Kenter – a high fatigue-life shackle for the offshore mooring sector.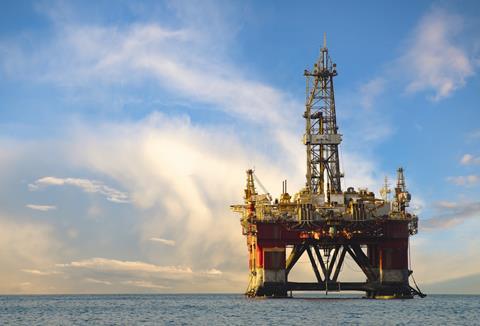 Launched under the Crosby Feubo brand, the HFL Kenter shackle incorporates design improvements on the Crosby Feubo NDur Link – an accessory used for temporary and mobile mooring applications such as rigging and anchoring offshore platforms or vessels.
Oliver Feuerstein, global director of mooring at Crosby Group, said: "The fatigue-life is superior, and it can connect to a variety of stud link anchor chain or other mooring accessories such as sockets and swivels. This feature separates the Crosby Feubo solution from any other worldwide and was accomplished by making it from Grade 6 steel. A logical evolution from the Grade 4 Trident Slim and Grade 5 Raptor Crosby Feubo concepts."
The shackle is DNV-GL type approved and features a fastlock system that reduces project downtime and mitigates risk from conventional assembly/disassembly methods.
"The research and development (R&D) on this product has been the most extensive in the Crosby Feubo's history, from design, simulation, prototyping, to fatigue and break testing," said Feuerstein.
He added: "The sentiment in the industry has been suffering by the global pandemic and a negative oil price. What we hear from our clients is that in 2022, oil and gas should be back on track and an increased demand on the renewable energy side. Offshore wind is growing rapidly in Europe and this is one of our key markets. We will continue to develop and optimise our products and a number of new innovations will hit the market in 2021."
The HFL Kenter will be stocked in all key markets worldwide.