USA-based Fontaine Heavy-Haul is introducing the 53 ft (16.6 m) Xcalibur extendable trailer.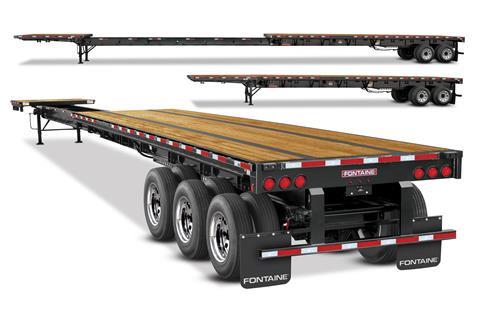 "We listened to our customers and responded with four 53 ft California legal models offering a choice of spring or air suspension with tandem or tridem axles," said Todd Anderson, vice president sales and marketing. "All Xcalibur trailers are easy to operate, extraordinarily versatile and now legal on California roads."
When fully opened, the trailers measure 90 ft (27.4 m). When the trailers are closed and the sliding axles are in their most forward position, the distance between the kingpin and the rear axle centre is less than 40 ft (12.2 m) – making these trailers legal to operate in the state of California.