USA-based Full Tilt Crane Services has used its Liebherr LR 1400 SX crawler crane to lift concrete tilt-up panels in Atlanta, Georgia.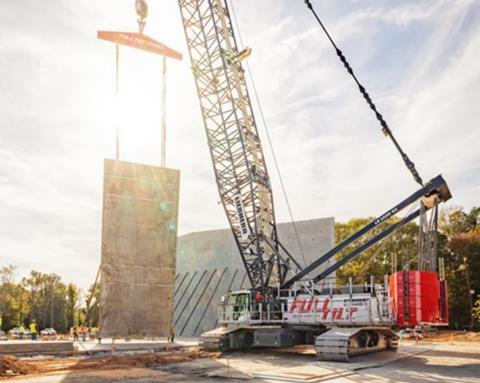 The panels, the largest of which measured approximately 34 m high, are being manufactured on site by Full Tilt's parent company Martin Concrete Construction.
The project is the first job for Fill Tilt's 400-tonne capacity LR 1400 SX crawler crane. Featuring a radius of 124 m, the crane was developed by Liebherr-Werk Nenzing for heavier loads.
"We bought the machine to meet the needs of our customers: to lift larger and heavier pieces at one time," said Full Tilt Crane Services' managing director, Jason Richardson.