Goldhofer has appointed Specialist Trailer Hire (STH) as a sales and service partner for its trailers in the UK.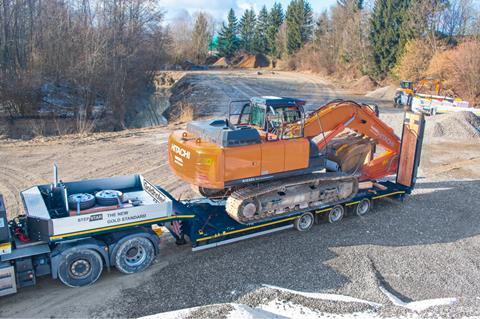 Goldhofer said the partnership with STH will help it respond to an increased demand for its semi-trailers and heavy-duty modular systems in the country.
The truck and trailer rental company, which has depots in Leeds and Rotherham, is initially adding 16 of Goldhofer's Stepstar semi-trailers to its fleet.
STH will take delivery of the three-axle version of the trailers with two-piece hydraulic ramps. These vehicles come with a choice of tyre size and frame options, and offer capacities from 30 to 45 tons (27.2 to 40.8 tonnes). Goldhofer said they are ideal for transporting almost all self-propelled loads as well as various other cargoes, and ensure fast and easy loading and unloading of goods.
Commenting on the partnership, Robert Steinhauser, director of sales Europe/Africa at Goldhofer, said: "With STH, we now have a strong partner in a great central location… This guarantees renters and owners of Goldhofer transport systems full and fast professional services – including training – in the UK."