Hamburg-based heavy goods logistics company Gustav Seeland has added three environmentally friendly hydraulic cranes to its fleet.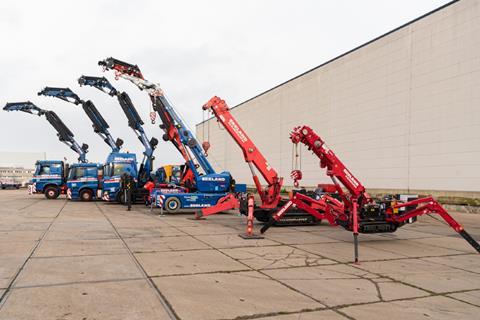 The cranes operate emission-free, almost silent and without exhaust gases, said Gustav Seeland, adding that their electric drives allows them to be used where conventional vehicles reach their limits, such as in insufficiently ventilated warehouses or for work in sensitive noise protection zones.
The cranes are also suited for work in cramped locations, industrial warehouses, and areas where emission-free work is required.
This brings Gustav Seeland's hybrid fleet from four to seven such environmentally friendly vehicles.
Included in the new units is a compact pick and carry crane, which allows heavy loads to be moved in cramped spaces. In addition: "Two new vehicles, the 'Little Giraffe'— with integrated loading space — and the crawler crane 'Scorpion', also stand out due to how compact they are," Gustav Seeland said.
Johann Evers, ceo of Gustav Seeland, added: "By investing in the new hybrid vehicles, we are offering the market smart solutions for complex tasks and equipping the company for the future. At the same time, the use of the new machines offers us a unique selling point and allows customers to implement emission-free projects with us."