Germany-based heavy haulage specialist Hackl Spezial-Transporte has purchased a Goldhofer FT Series semi-trailer to support its international and long-distance operations.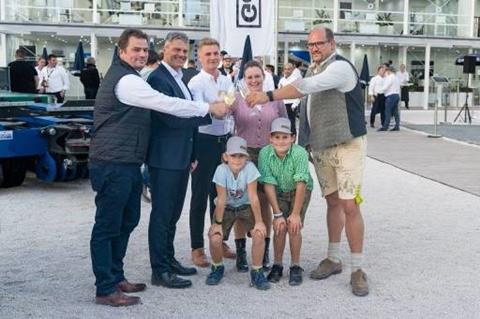 Purchased at the 2022 bauma trade show in Munich, the semi-trailer features a two-axle and one-axle chassis at the front, a crawler deck and a five-axle rear chassis with an excavator boom recess.
In combination with a five-axle tractor, the detachable single axle chassis is used to move payloads weighing up to 92 tonnes.
Hackl owner, Florian Hackl, said: "The decisive factor for the purchase was the unprecedented flexibility and investment security offered by the new pivot-mounted pendulum axle combination system."