Switzerland-based Senn has taken delivery of a Goldhofer low-loader semi-trailer for its transport division.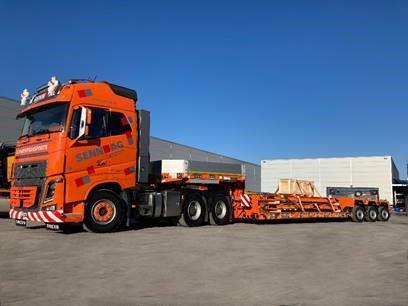 The three-axle low-loader is designed for a payload of approximately 46 tonnes. It is equipped with a swing-axle chassis and is suitable for use in extreme road conditions, such as construction site entrances, said Goldhofer.
The 6.6 m-long low-profile deck can be extended by a further 4.4 m.