Germany-headquartered crane rental and special assembly company Hellmich Kranservice has added two Tadano AC 5.220-1 all-terrain cranes to its portfolio.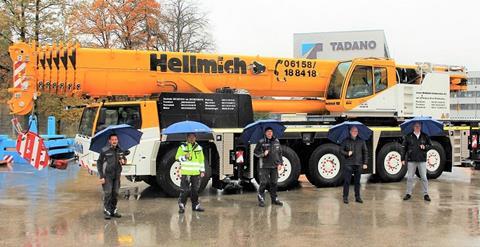 The model has a maximum load capacity of 220 tonnes with a 74 m radius.
René Hellmich, managing partner, noted that the two-engine model reduces diesel consumption significantly, especially at the company's long-term work sites.
Tadano said that Hellmich ordered both cranes with a second winch, a hydraulic swing-away jib, and four intermediate jib sections.
"These two cranes are numbers nine and ten of this model in our fleet, with number one having been added in 2007," said Hellmich managing director, Michael Findeiß.