Turkish heavy lift and engineered transport specialist Hareket has ordered a Tadano CC 38.650-1.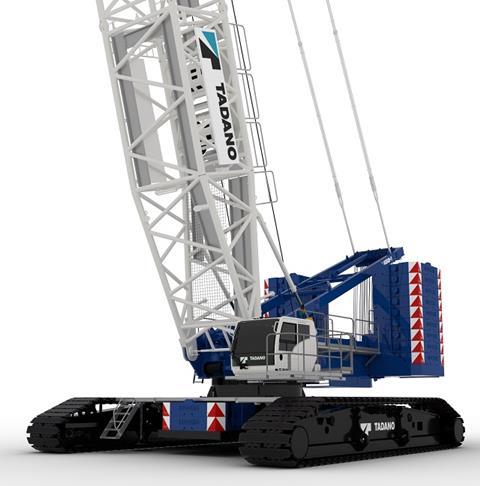 The crane is scheduled for delivery at the end of the first quarter of 2023 and will be put to work erecting wind turbines. With a lifting capacity of 650 tonnes at a radius of 12 m, and a maximum load moment of 8,448 tonne/meters, Tadano said the crane offers enough power and reach to install wind turbines with hub heights up to 117 m.
"Erecting wind turbines is really a booming market in Türkiye, CIS and Europe right now, and our new CC 38.650-1 will allow us to be perfectly prepared to successfully participate in this lucrative business area," explained Hareket ceo, Abdullah Altunkum.