Germany-based crane rental service provider Schweri has added a 220-tonne capacity Tadano AC 5.220-1 all-terrain crane to its fleet.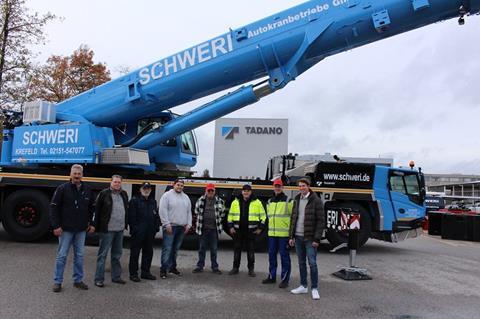 For its first project, Tadano said the unit will be used in combination with the company's Tadano ATF 130G-5 to set up a filter system for an industrial plant.
"The Tadano AC 5.220-1 is not only one of the most powerful five-axle cranes on the market, but also the most cost-effective five-axle unit out there," said Schweri managing director Leonhard Zerni.