Huisman will launch a sustainable impact assessment to determine the carbon footprint of its products, from design up to and including delivery.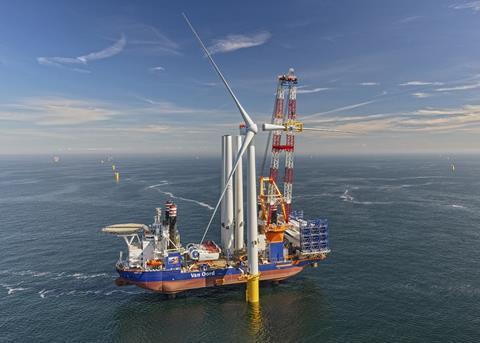 The data, according to Huisman, will be used to provide insight into how the company can further reduce the CO2 footprint of its products. The calculation method is independently verified and performed according to internationally recognised ISO standards. Huisman aims to include the sustainable impact assessment in all quotations as of 2023.
To quantify the environmental impact of its design and manufacturing process, Huisman has collected data from its international supplier base and production facilities. A highly detailed impact analysis of the materials and manufacturing process offers Huisman the opportunity to further adjust designs in order to reduce the carbon footprint, the company explained.
Huisman's next step is to gain insight into the emissions produced by a product during the operational phase to add further value to future calculations.
Charlotte Roodenburg, manager new build sales at Huisman, said: "Any company, but especially design-to-order organisations, have an environmental impact due to manufacturing activities. Huisman aims to reduce this footprint as much as possible, both in its operations and in its products.
"The sustainable impact assessment is just one of our sustainability initiatives. As a company recognised for its innovative solutions, we are working not only on reducing the negative impact of current solutions and markets, but also those of the future."
Huisman added that it is continuously working on reducing the environmental footprint of its products through electrification, improvement in energy management systems, as well as in the procurement supply chain, for example. The company said its products are characterised by their lightweight design, electric drive system and long operational lifetime, factors which contribute to both a lower environmental footprint and cost-effectiveness for the owner.