Van Oord has awarded Breman Machinery and KENC Engineering a contract to design and build a casing lifting adapter (CLA) that will support the installation of 190 pin piles at the Saint-Brieuc offshore wind farm, off the coast of France.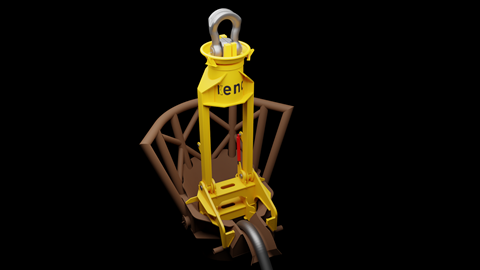 The tool can handle 275 tonnes and will be connected with the temporary casing used during drilling operations. It will includes a subsea internet protocol (IP) camera to provide real-time images during fitting operations.
The CLA will be delivered to Van Oord in early February 2021.