UK freighter airline CargoLogicAir (CLA) went into administration on November 16.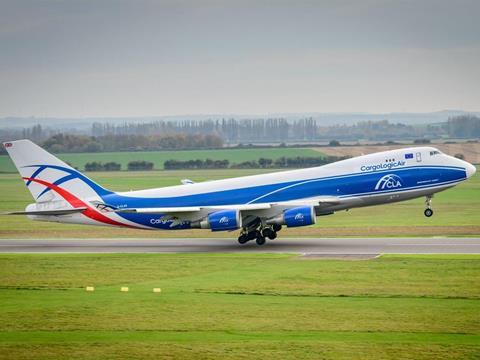 Established in 2015 and headquartered at London Heathrow Airport, CLA's Boeing 747 freighter operated scheduled and chartered freight services on routes between the UK, Asia, Africa and Americas.
The company made a profit of GBP41 million (USD48.4 million) on turnover of GBP149 million (USD175.7 million) in 2020. The company's majority shareholder and former director, a Cypriot national, was made the subject of UK government sanctions against businesses deemed Russian-controlled following the invasion of Ukraine in February 2022.
CLA sought and was granted licences for minimal continuance of operations from HM Treasury, but it ran into problems operating its bank accounts on a timely basis.
David Buchler and Jo Milner of Buchler Phillips were appointed joint administrators of CLA. "The appointment of administrators at CargoLogicAir is a very unfortunate, unintended consequence of sanctions generally applied against British businesses perceived as Russian controlled. This is a unique British business performing a valuable commercial service to British customers trading overseas, employing British people and paying British tax," said David Buchler.