Italy-based Magazzini Generali Silos Frigoriferi (MGSF) has ordered its second eco-efficient Konecranes Gottwald mobile harbour crane for its facility in the port of Naples.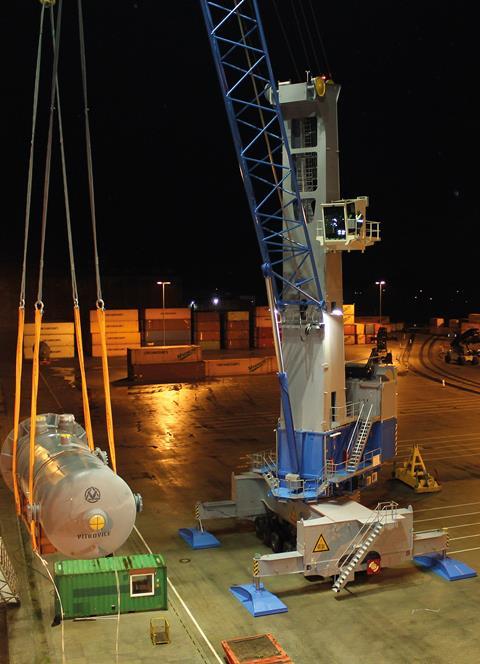 The G HMK 5506 variant has a lifting capacity of 125 tonnes at an outreach of 18 m. The maximum outreach of the crane is 51 m.
MGSF said it placed the order as it has seen a steady rise in general and project cargo movements and it requires a crane with more capacity to handle heavy and bulky goods.
Erik Klingenberg, managing director at MGSF said: "This is the second mobile harbour crane we've bought from Konecranes, and the most powerful in our fleet.
"In the port of Naples, we handle general cargo of high value, such as finished steel coils for the car industry and other steel products," he added.
The new Model 5 has built-in readiness for an external power supply, so conversion to electric operation will be easy when resources allow. The crane also fulfills the criteria set out in Italy's national industry 4.0 plan – a state strategy that encourages industrial innovation.
MGSF also said that the model 5 crane "serves as the perfect complement" to the Model 2 mobile crane already on site – which handles smaller loads up to 80 tonnes.