Konecranes has been testing the use of HVO100 fossil-free fuel in lift trucks at its Markaryd, Sweden factory.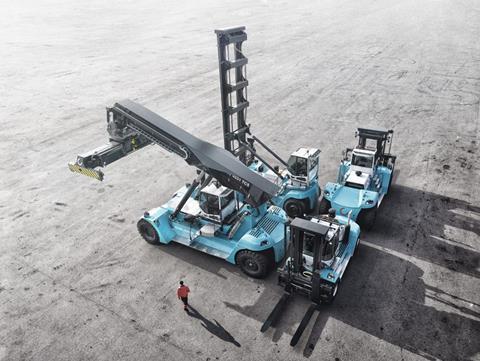 As part of ongoing efforts to reduce its climate impact and meet customer demand for equipment using renewable fuels, Konecranes has been testing the fuel since the fourth quarter of 2020. It is a fossil-free chemical copy of regular diesel made mostly of vegetable oils as well as suitable waste and residue fat, which can reduce fossil-based carbon dioxide (CO2) emissions by up to 90 percent, said Konecranes.
The company found that the fuel works as efficiently as regular diesel and in most cases does not require engine modification. The results mean HVO100 can be used in all of Konecranes' latest generation of lift trucks. Full compatibility with all legacy Konecranes lift trucks cannot be guaranteed given the age and wide variety of engines in older models. 

While broader HVO100 adoption in the market will depend on customer preference and fuel availability, the potential for significant emission reductions is clear, added Konecranes.
"Konecranes is stepping up efforts to decarbonise not only its own operations, but those of its customers. Fossil-free fuel, together with our energy-efficient lift trucks, provide a great opportunity for our customers to reduce their carbon footprint and give us a strong competitive advantage," said Mikko Välimaa, vice president for health, safety, environment and quality (HSEQ) and sustainability at Konecranes.