Germany-based Kran Burgard took delivery of a Liebherr LTM 1110-5.1 in July.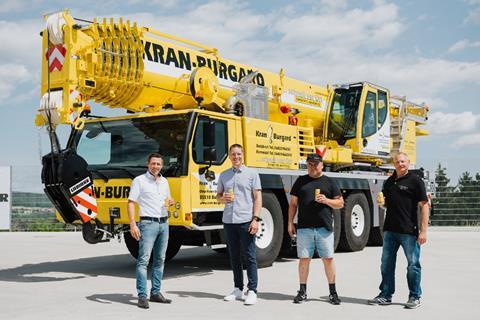 The five-axle crane, which was first unveiled at the bauma 2019 event, features a 110-tonne lifting capacity. It has replaced an LTM 1130-5.1 in the company's fleet.
Kran Burgard said it intends to use the crane for the assembly of houses, garages and pools, for example, as well as truck recovery operations.
Felix Burgard, managing director, explained that the crane was chosen due to its flexibility of use and technical features. He added: "You can licence it with two permits. In other words, for a 48-tonne gross weight and an axle load below 10 tonnes, or for a gross weight of 60 tonnes and an axle load of 12 tonnes. That enables us to react very quickly when planning a job."