German crane rental company Saller completed an overnight bridge hoist in Munich utilising Liebherr LTM1750-9.1 and LTM1400/1 cranes.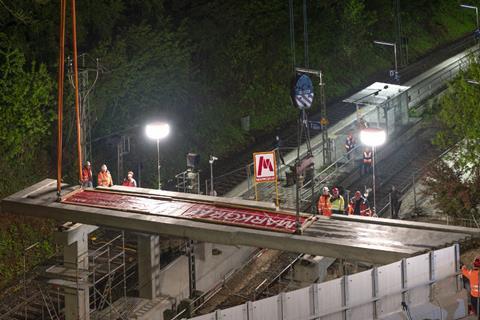 Saller used the cranes in a tandem operation to position a 61-tonne pedestrian bridge over a railway track. For the lift, the LTM 1750-9.1 was set up with a 35 m luffing jib and its telescopic boom was extended to almost 40 m.
Liebherr said that there was roughly 20 cm between the cranes. Franz Saller, managing director and project manager, explained: "The close positioning of the two cranes was due to the fact we had to work from the abutment of a road bridge. We were not able to position the cranes on the bridge structure as a result of the support pressures they generate."
The hoisting of the bridge structure took one hour. It was then positioned around 30 m away on the piers of the future bridge.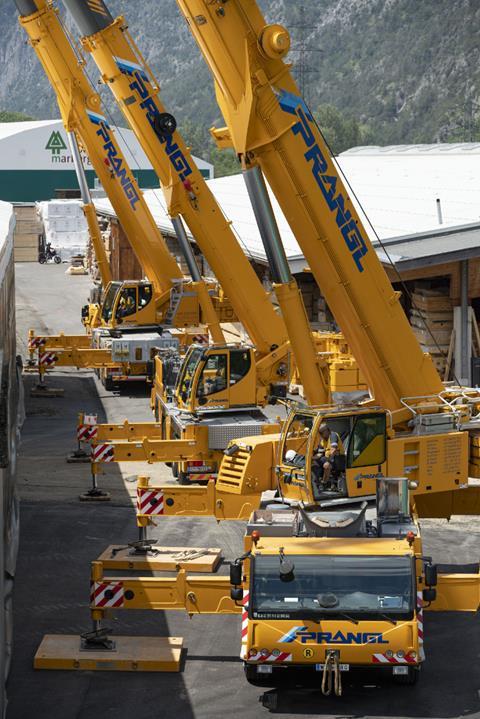 In a separate project, Prangl moved a 40-tonne industrial tent structure in Tyrol, Austria, using three Liebherr cranes – an LTM 1200-5.1, LTM 1160-5.2, and LTM 1090-4.2.
The structure spanned an area of 1,400 sq m and needed to be moved to a location 100 m away. Liebherr explained that one of the most challenging aspects of the move was the small operating space, which is why the cranes chosen both had VarioBase and VarioBallast systems.
Oliver Thum, project manager and crane expert at Prangl, said: "Due to the lack of room, we needed the variable support and the smallest ballast radius during the slewing process here."
The move was carried out in stages – eight hoists were required where the structure was moved 13 m at a time.