Liebherr has launched the LR 1700-1.0 crawler crane boasting a maximum lifting capacity of 700 tonnes.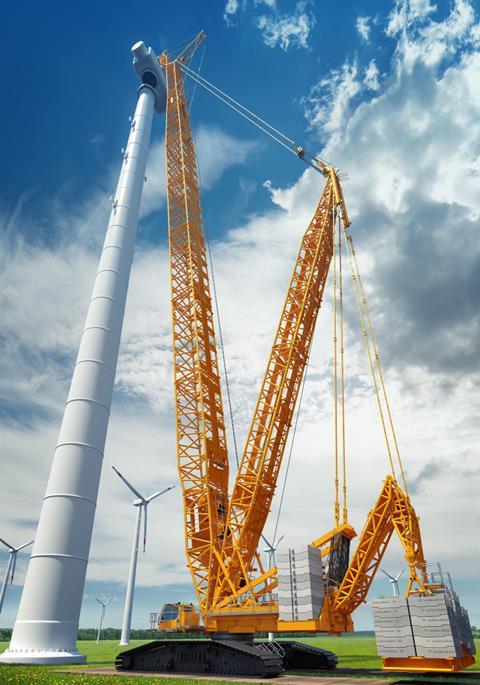 Launched as the successor to the LR 1600/2 crawler crane, which has a lifting capacity of 600 tonnes, the LR 1700-1.0 "combines the benefits of economical transport of 600-tonne-class crawler cranes with the performance of 750-tonne-class lattice boom cranes", said Liebherr.
Its dimensions are slightly larger than its predecessor, with a track width of 8.7 m and a length of 11.35 m. The crane is available with the quick connection option, which means that the transport weight of the slewing platform (without the SA frame and winches) can be reduced to around 42 tonnes – below the 45-tonne limit to ensure low-cost haulage.
A large number of components from the LR 1600/2 can also be used for the LR 1700-1.0, including the S sections for the main boom, the luffing jib, several winches, hook blocks, ballast slabs and the runner.
The base machine, added Liebherr, delivers between 10 and 15 percent more lifting capacity. The 3.5 m H lattice sections at the bottom of the main boom, meanwhile, improves the stability of the system. This means that the LR 1700-1.0 is well suited for classic industry work and wind power projects.
The boom can be raised to a height of up to 198 m, comprising the main boom at 102 m and a luffing jib at 96 m. For erecting wind turbines, the LR 1700-1.0 can achieve a maximum main boom length of 165 m using additional H sections.