Italian company Magis has taken delivery of an 800-tonne capacity Liebherr LTM 1750-9.1 mobile crane.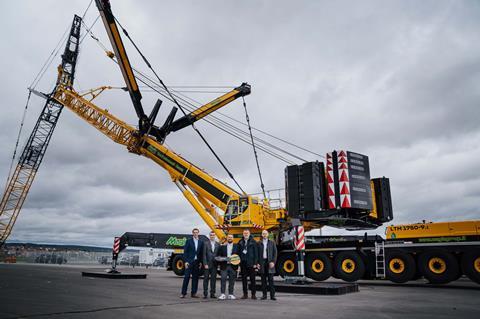 Now the most powerful crane in the Magis fleet, the nine-axle LTM 1750-9.1 will replace an LTM 1500-8.1; over the last four years, the crane and heavy haulage contractor has been renewing its fleet in stages.
It will be used in a range of markets, including the construction and demolition of plant and structures in the industrial sector, in chemical and petrochemical plants, lifting prefabricated components, as well as the erection and maintenance of wind farms.
Andrea Caroppi, technical and commercial director and member of the board of directors at Magis, said: "We believe that a crane of this type and capacity will enable us to complete hoisting work which has previously been beyond us, for example for the erection of wind turbines."