Mammoet has expanded its Mega Jack 800 fleet with the addition of 10 towers.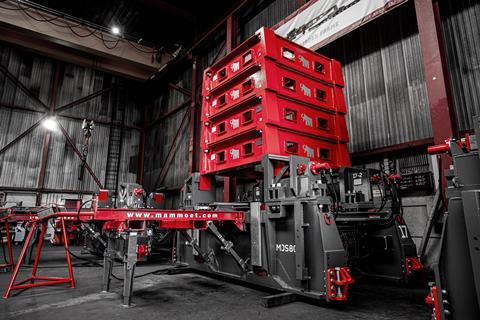 Originally developed in 2014, the jacks provide 800 tonnes of lifting capacity per tower, within a compact footprint that minimises impact on other site operations.
The Mega Jack system was designed to operate on barges to support the installation of bridges and has also proved itself in civil infrastructure developments, port expansions, and in the construction of petrochemical plants, according to Mammoet.
"Now the 10 new towers are ready, it means that the system is available for an even greater number of projects around the world. The system has been fully engineered in house with assembly, testing and commissioning done in the Mammoet research and development (R&D) facility in Breda [The Netherlands]," said Ronald Hoefmans, Mammoet's head of R&D and fabrication.
Mammoet added that the system is controlled remotely by computer software that was also developed in-house, with an accurate stroke control system designed to spread the load over the different cylinders in the system. This allows highly accurate, simultaneous operation of the towers, something that is not possible with manual jacking systems.