Mammoet has constructed the main boom of its Focus 30 crane, in partnership with fabrication company Hillebrand.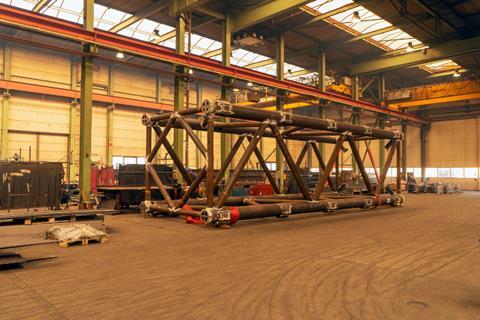 The first steel was cut for the crane – which has been designed for heavy lifting in confined spaces – towards the end of 2019, as HLPFI reported here. The crane's erection frame was then fabricated in May 2020.
Harold Zuidervaart, project manager explained that all the contractors for the crane are based in the Netherlands and within a reasonable distance of the Schiedam office – where the crane's engineering team is based.
Hillebrand's fabrication work began before the engineering for the crane was complete to save time on the project and the majority of the components have been sourced from within the Netherlands. The boom was fabricated in eight main parts, and several trial were performed to test components.
The Focus 30's first project is scheduled for later in 2020.