MAX Trailer, part of the Faymonville Group, has expanded the capabilities of its MAX510 lowbed semi-trailer, which can now be configured with pendle axles.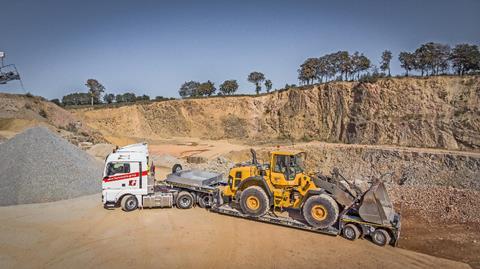 The trailer manufacturer said the proven axle technology is designed for use in conditions with difficult terrain.
The trailer has a removable gooseneck that enables a smooth loading process, and an extendable bed.
MAX Trailer explained that the pendulum movements absorb unevenness and keeps the vehicle in stable balance. Additionally, the 60-degree steering angle ensures manoeuvrability when operating around bends and winding construction sites.
The pendle axles also provide more payload capacity, with 12 tonnes per axle line.
MAX Trailer's product range now includes six different vehicles: the MAX100; MAX200; MAX300; MAX410 and MAX600 in addition to the MAX510.