Special transport company Kosken Autokeskus deployed a Faymonville MegaMAX lowbed trailer to transport a forestry machine across Finland.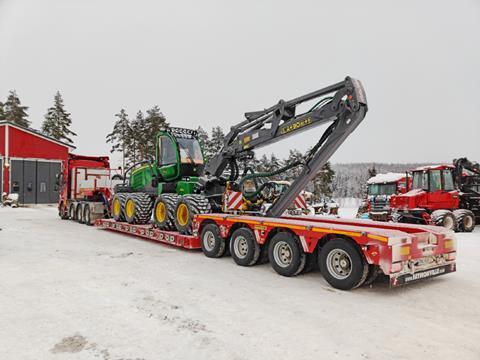 Kosken Autokeskus was tasked with the delivery of the 12.5 m-long machine over a distance of 300 km to the port of Helsinki.
Faymonville said that the weather conditions were particularly harsh, with temperatures of around -30°C and snow and ice along the route.
The transport vehicle can handle payloads of up to 52 tonnes and, with special authorisation, up to 67 tonnes. Kosken Autokeskus' Helena Vahteri added that the trailer's low loading height was also an advantage.
She continued: "We transport many different machines. And with the new lowbed we can also transport large loads effectively and safely."