Australia's Monadelphous is preparing to take delivery of 54 axle lines of MSPE trailers from Cometto.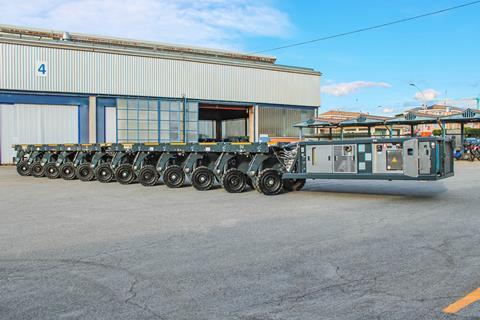 These trailers are the second part of an order scheduled for delivery this year and is supplemented by four power pack units and accessories including an 8,400 mm-long loadable spacer. The company took delivery of 52 axles lines in 2012.
Monadelphous is a leading Australian engineering group providing construction, maintenance and industrial services to the resources, energy and infrastructure sectors. In 2022, it formed a joint venture with Italian heavy transport and engineered rigging specialist Fagioli called Alevro.