During the last 12 months, Dubai-based Al Faris has boosted its fleet with four Liebherr crawler cranes – an LR 1400, LR 1600/2, LR 1800-1.0 and, most recently, an LR 1500.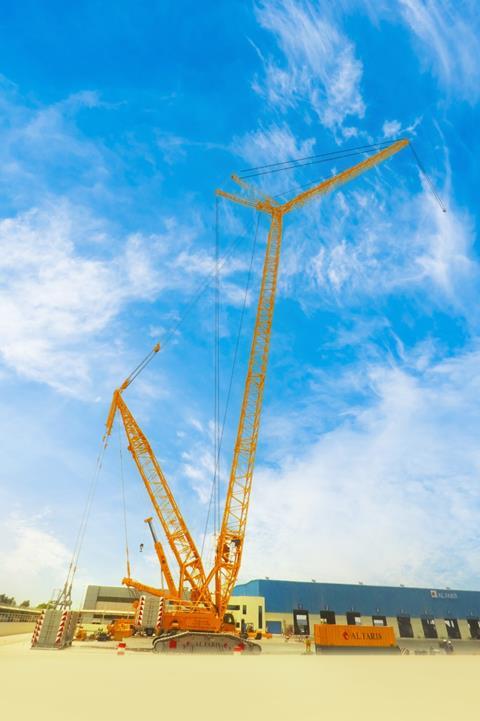 Hillary Pinto, Al Faris managing partner, said: "The LR 1500 fits perfectly into our fleet of Liebherr crawler cranes, which currently comprises three LR 1280 models, two LR 1400 and two LR 1600/2 cranes, an LR 1800-1.0 and an LR 11000. We plan to purchase more crawler cranes in the future".
The 500-tonne capacity unit can be economically transported, said Liebherr, thanks to the low transport weights of individual components. The manufacturer added that the overall concept of the LR 1500 has been designed with simplicity in mind.
Pinto agreed: "The crane delivers very good lifting capacities whilst having compact, transport-friendly dimensions." Al Faris will deploy the LR 1500 for projects in infrastructure, energy and port sectors.