Germany-based crane rental company MSG Krandienst has ordered 13 Liebherr mobile cranes.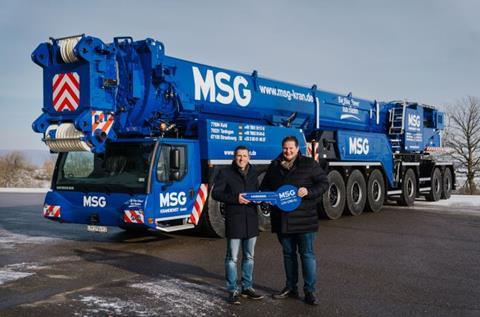 The order includes five LTM 1060-3.1 cranes, four LTM 1090-4.2s, two LTM 1230-5.1s, one LTC 1050-3.1 and one LTM 1750-9.1. They will be used for work in industrial, plant, steel, and commercial construction, as well as in precast concrete and petrochemical assembly.
According to Liebherr, the LTM 1750-9.1 will be MSG's largest crane with a maximum load capacity of 800 tonnes and a 52 m boom extension.
"Future markets in infrastructure, bridge construction and renewable energy will come into focus and offer a lot of potential. That's why we decided to purchase a new crane for these areas, the LTM 1750-9.1. It will perfectly complement our existing heavy cranes, which include the LTM 1450-8.1 and LTM 1650-8.1," said Bjoern Jatz, managing director of MSG.
Liebherr said the new cranes will partly replace MSG's older three-axle models.