Florida-based crane rental and rigging service provider Sims Crane & Equipment has taken delivery of a Liebherr LR 1250.1 unplugged crawler crane.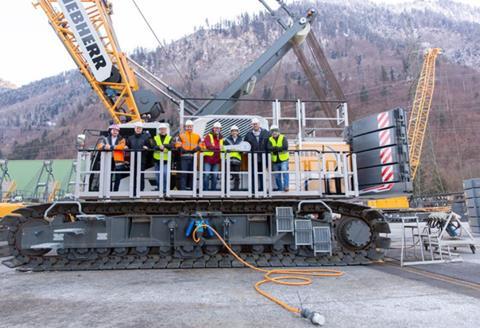 The battery-powered heavy-duty crane is the first model of Liebherr's unplugged series to be sold on the US East Coast. The models of the unplugged series can perform either via battery (unplugged) or plugged in offering identical performance to the conventional version.
The battery can last up to approximately eight hours based on individual workload. The machine also comes with an app that provides the status of the battery power.
Sims Cranes' 1250.1 unplugged will be delivered with a 242 ft (74 m) main boom and 311 ft (94.8 m) luffing jib and aux tip.