MyCrane is rolling out its online crane rental platform to the Indian market.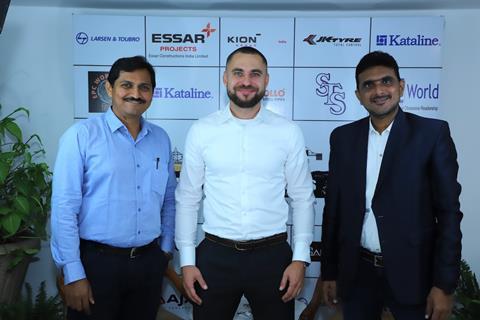 Dubai-headquartered MyCrane said that it currently has more than 3,000 registered customers and 15,000-plus cranes available to hire on the platform globally. Expansion in India follows a successful series A funding round in July 2023.
MyCrane founder and ceo Andrei Geikalo, said: "India is forecast to be one of the fastest growing large economies in 2023, and for the next five years. Whether it's a record order of new aircraft from Airbus and Boeing, new semi-conductor facilities being built in Gujarat or countless infrastructure projects in Mumbai, India's rise is not in question.

"This growth is driven by digitalisation – something that's obvious to any visitor here, who will have noticed QR codes at every humble food stall and the huge take-up of mobile phone payments. MyCrane is delighted to be present in one of the world's most exciting commercial markets at a truly exciting time."
Operations in India will be handled by Rajiv Waichal, based in Pune, Maharashtra, and Ganesh M. Patil, who is based in Surat, Gujarat. Further expansion in the country will follow in the coming months, said the company.