Panama City Port Authority (PCPA) has ordered a Konecranes Gottwald Model 6 mobile harbour crane. It will be mobilised to Port Panama City in the Florida Panhandle, USA.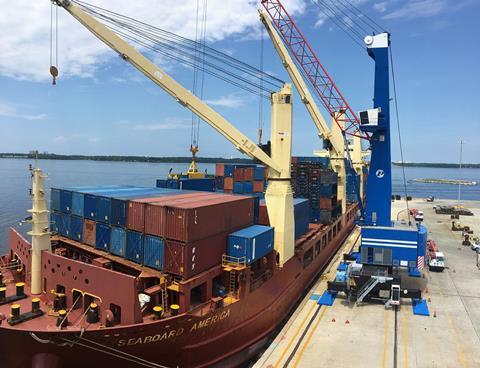 The 100-tonne lifting capacity G HMK 6407 variant has a working radius up to 51 m, and will be equipped with an external power supply allowing for hook up to the existing harbour mains.
The port's east terminal was established in early 2020 and includes deepwater facilities. Plans are in place to add another berth and additional warehouses soon. The existing west terminal will also be upgraded with a container freight station and expanded bulk storage facility.
PCPA said it was looking for a mobile harbour crane that can handle a wide range of common cargoes to support these developments.
Wayne Stubbs, executive director of Port Panama City, said: "Now we would like a crane that will help take us into the future, with flexible, environmentally conscious technology that doesn't compromise on performance in a busy harbour environment."