During October, manufacturer Sany delivered a 4,500-tonne lifting capacity crawler crane to its first customer.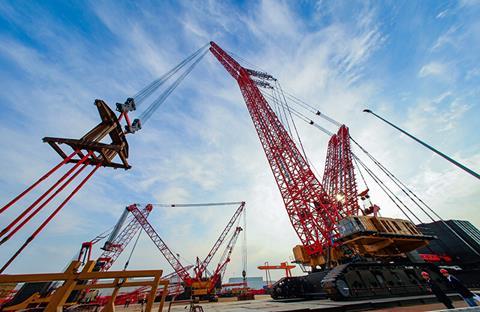 The crane has a maximum lifting moment of over 98,000 tonne-metres. With four tracks, eight engines, a two-boom reach of 216 m, a superlift mast, counterweight and hook, the machine covers an area of nearly 4,200 sq m.
Based on a modular design, 95 percent of parts on the SCC45000A are interchangeable with those on Sany's other high-capacity cranes. This means that by replacing only a few parts, the crane can be disassembled into independent 2,000-tonne capacity crawler cranes.
Sany added that the crawler crane is the latest in a series of milestones that saw the launch of a 3,600-tonne crane in 2011 and a 4,000-tonne crane in 2020.