Scheuerle has upgraded its Z180 and Z390 power pack units (PPU) with a user-friendly touch display and optimised diagnostic possibilities.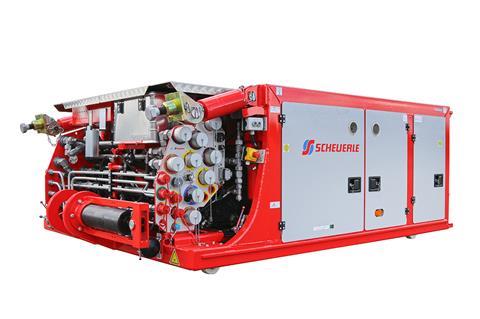 The PPUs are used to drive SPMT modules. The content of the upgraded display screen is neatly arranged in a clear, modern design that showcases the most important information on hydraulics, engine functions and fill levels at a glance via the start page of the main menu.
Important performance data, control data, and filling levels are graphically displayed in a clear and easily understandable manner, while control icons indicate special operating conditions as well as other essential information such as Adblue and fuel levels.
The upgrade of the Z180 and Z390 series is based on a comprehensive overhaul of the PPU electronics, said Scheuerle. This is accompanied by significantly improved diagnostic functions.
Furthermore, this information allows the service technician to remotely guide the vehicle operating unit when troubleshooting. Scheuerle explained that this saves time and money.