Sarens has ordered an 84-m boom booster kit for its Tadano CC 38.650-1 crawler crane.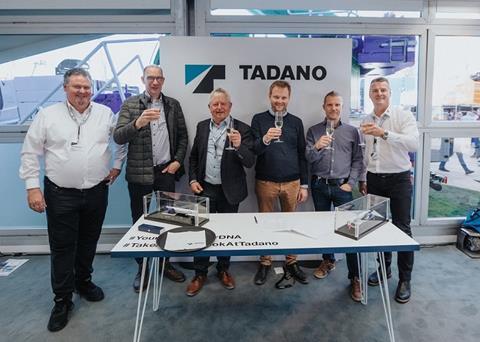 "The 84-meter Boom Booster Kit will enable us to significantly increase the lifting capacities and reach of our Tadano CC 38.650-1 so that we can take care of jobs that would have otherwise required a considerably bigger crane," said Sarens equipment trade director, Jan L. Sarens.
According to Sarens, the boom booster makes it possible for the CC 38.650-1 to carry out lifts that would usually be lifted by 750-tonne class models. The kit will be used to erect wind turbines with large hub heights.
Delivery is expected for January 2023, with the first jobs scheduled for April in the Netherlands and Germany.