Crane manufacturer Tadano will commercialise its first electric rough-terrain crane in 2023. Currently in development, the crane will be able to drive to the jobsite and complete all lifting operations using battery/electric power, rather than diesel, to deliver zero-emissions operation.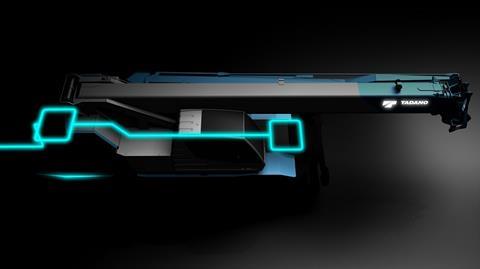 Beyond environmentally friendly operation, the electric motor of this rough-terrain crane will emit lower noise when operating. This will result in significant advantages for customers when working in congested urban areas with noise ordinances, completing lift projects at night and operating indoors. The model should be available to market in late 2023.
In April 2021, Tadano set its long-term environmental targets, which include 25 percent reduction in CO2 emissions from business activities and 35 percent reduction in CO2 emissions from product use by 2030, and net-zero carbon emissions by 2050.