The Netherlands-based Ter Linden Transport has taken delivery of the first of three self-steering heavy-duty trailers with blade adapters from Faymonville.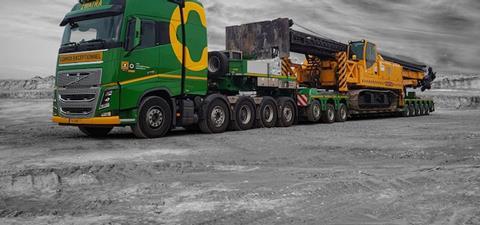 The manufacturer said that with the equipment, Ter Linden is able to move rotor blades measuring between 80-120 m. With the blade adapters and a self-steering trailer, the transport solution is more agile than extendable vehicles.
The blade adapter has a lifting capacity of 30 tonnes.