Terminal Flavio Gioia (TFG) has ordered two eco-efficient Konecranes Gottwald mobile harbour cranes for its terminal in Naples, Italy, to bolster its material handling capacity to keep up with demand.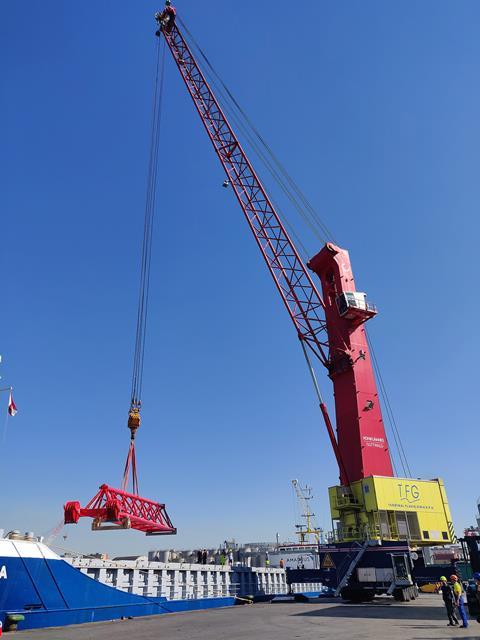 TFG, the main terminal of Gruppo Bucci, placed the first order in March 2021, and the second in August.
The first crane, a Konecranes Gottwald Model 7 mobile harbour crane in the G HMK 7608 variant, has a working radius of 54 m and a capacity of 150 tonnes and is already in operation at the terminal.
The second crane will be a Model 6 in the G HMK 6507 variant, with a working radius of up to 51 m and a capacity of 125 tonnes. It is expected go into operation in early 2022.
With their long reach, high working speed and range of attachments, the cranes have the precision and flexibility to handle both breakbulk and general cargo, according to Konecranes.
Konecranes added that a range of smart features are included that will improve performance and efficiency, bringing the cranes in line with EU climate directives and Italy's National Industry 4.0 Plan – a state strategy that encourages industrial innovation.