Universal Transport has ordered 62 heavy-duty THP/SL-S Goldhofer modules.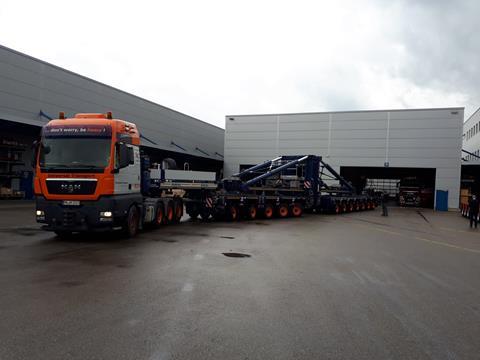 The first 18 modules were delivered in August.
Designed for large-scale and heavy-duty logistics operations, the modules have a lower weight compared with previous modules and lowbed variations. This, according to Universal Transport, makes them particularly useful on routes that are not suitable for heavier systems, such as motorways or bridges.
The company also said that due to the diverse combination capabilities and extensions, the transport systems offer greater flexibility.