Royal Van Beest Group has acquired Spain-based Sling Supply International, which designs, manufacturers, tests and certifies lifting solutions across a range of industries.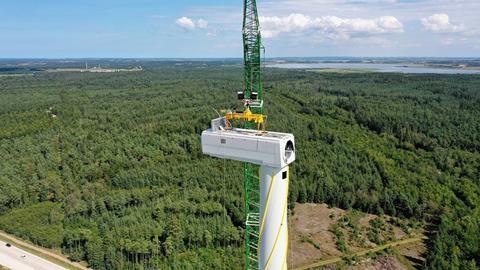 Slings Supply International's main business is focused on the wind energy industry and consists of the development of tools for the lifting of nacelles, hubs, towers and blades.
It will be managed as a separate entity within the Van Beest group, led by Mikel López, research and development/commercial director; Igor Rodríguez, operations director; and Eneritz Miranda Muxika, finance director.
Hendrik Kok, ceo of the Royal Van Beest Group, said: "Sling Supply International is well-known in the industry for offering exemplary lifting services and products. With the acquisition, we add a jewel of a company to our group and one with fantastic exposure to a high-growth market like the wind industry."