For many, working from home has proven to be practical and effective. By now, it is a well-established routine for the staff at Germany's EMS-Fehn-Group.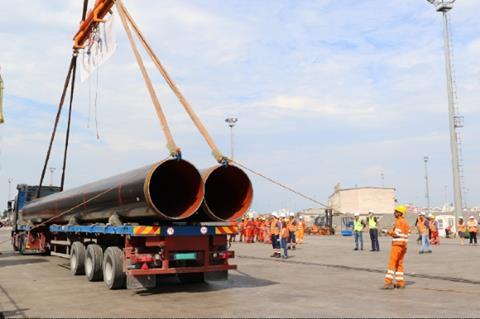 "We have always had a strong IT department, hence we were well-prepared when Covid-19 struck in early 2020," explained Manfred Müller, ceo. "What we have done, though, is to professionalise the way we utilise our systems. Video conferencing, for example, has been playing an important role within EMS-Fehn-Group for a long time now. After all, we have 15 offices across Europe that need to stay in touch with each other and their international customers."
He believes that in the future there will be even more video conferencing – "if only because our teams have gotten so used to it over the past months". However, with the importance of IT being thrust into the limelight thanks to home working, so too has the need for robust security systems. "Protection against cyberattacks has always been one of our IT department's most important tasks. Prominent cases of cyber attacks in the recent past have reminded us to stay vigilant and alert," added Müller.
Another area that has received a boost throughout 2020 has been environmental sustainability. Climate change targets have spurred on a number of recovery packages tied to green energy and many look to that area with great promise for the years ahead. These packages will likely create a lot of work for logisticians across the globe, but on the other side of the environmental coin there is still work to be done within the sector to 'green' their own operations.
However, Müller noted that, "while environmental issues are of concern to most of our customers, the number of clients willing to pay extra fees for additional environmental measures is, frankly speaking, rather small."
That has not stopped his company from investigating and adopting environmentally friendly technologies. In 2018, EMS equipped its vessel Fehn Pollux with a Flettner rotor. Since then, the wind-assisted propulsion system has proven to be effective and reliable in day-to-day use, said Müller. "The Flettner rotor has enabled us to save about 10-15 percent of fuel in average and thus has also helped us to reduce costs."
While the savings from the rotor are not substantial enough to warrant a large-scale investment from EMS-Fehn-Group economically, the company is still convinced of the necessity to invest in smart technology and, as such, is continuing to collaborate on projects with the University of Applied Sciences Emden/Leer, other research institutes and companies as the opportunity arises.
To see HLPFI's annual review/outlook report, please view our January/February 2021 edition.