2017 proved to be another tough year for the heavy lift and project forwarding sector, as HLPFI reported in the January/February 2018 edition.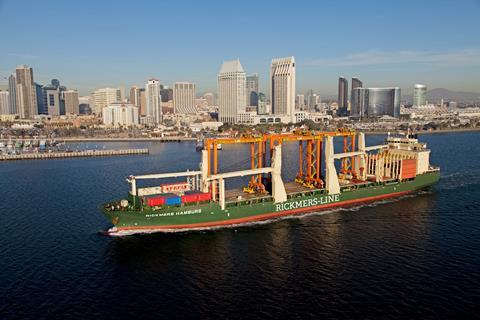 Last year was one of continued uncertainty with ongoing overcapacity, little sign of improving rates and consolidation on all sides of the supply chain. Mergers, acquisitions and bankruptcies were common- place, with consolidation across the board.
2017 saw Cosco's takeover of OOCL, Zeaborn's acquisition of Rickmers-Linie, Subsea7 taking full control of Seaway Heavy Lifting, the completion of the merger between Wilh. Wilhelmsen and Wallenius Lines, plus that of Hapag-Lloyd with UASC. Meanwhile GeoSea acquired A2SEA, while Harren & Partner took over SAL Heavy Lift.
While Jumbo Maritime agreed an exclusive strategic cooperation with BBC Chartering, the partners behind BigRoll Shipping announced its termination. With United Transport Company, St Petersburg and COLI Schiffahrt forming a new joint venture, the Fagioli group got a welcome injection of capital from QuattroR.
2017 also saw Ocean7 Projects merge with Ikonship, Rhenus take a stake in Arkon, Jas Worldwide form an alliance with Greencarrier Freight Services, and ALE team up with Cosco Shipping Project Logistics.

Company debuts

We also saw the debut of GPO Shipping and Vineta, the holding company of Hamburg- based multipurpose shipping line MACS, acquire 100 percent of the shares of Rostock-based Hugo Stinnes Schiffahrt.
In the energy sector, a swathe of mid-year results indicated that integrated oil and gas majors have adapted to lower oil prices by cutting costs and increasing the efficiency of their operations.
There were significant changes of personnel, including the departure of Roger Iliffe from Hansa Heavy Lift, as well as Al Stanley as president and ceo of Intermarine. Gerard Bastiaansen succeeded Ton Klijn as ceo of Wagenborg Nedlift, while Joerg Roehl joined Trans Global Projects as ceo for Europe and Natco Switzerland. Blue Water Shipping named Søren Nørgaard Thomsen as ceo, with company founder Kurt Skov becoming executive chairman.
Meanwhile Paul van Gelder was named ceo at Mammoet, while Bahri appointed Abdullah Aldubaikhi as ceo.
The trial of former Beluga Shipping head Niels Stolberg rumbled on and the UK's Serious Fraud Office (SFO) secured convictions against FH Bertling Ltd and six current and former employees on corruption in Angola.
In the equipment arena, Faymonville set its sights on expansion with the acquisition of Industrie Cometto, while Sarens unveiled its new crane, the SGC-140.
Innovations in the airfreight arena struggled to get off the ground in 2017, as Hybrid Air Vehicles' (HAV) Airlander was brought down to earth with another crash landing.
Digitalisation and technological innovation continued to evolve and threaten to disrupt the project cargo supply chain, with the launch of Uber Freight and talk of using blockchain in the logistics industry raising questions about the future of freight forwarding as we know it.

Cyber security
But with rising digitalisation, we also saw an increase in cyber security concerns with A.P. Møller-Mærsk suffering a huge cyber attack in June 2017.
While the project forwarding and specialised transportation sector had another difficult year, some commentators, including global shipping consultancy Drewry and international accountancy Moore Stephens, concluded 2017 by suggesting that some improvement is on the way.
This article is taken from HLPFI's January/February 2018 edition. Click here to find out more about subscribing to the magazine.