The Covid-19 pandemic is masking the true picture of sulphur 2020 compliance, according to maritime consultancy Hill Dickinson.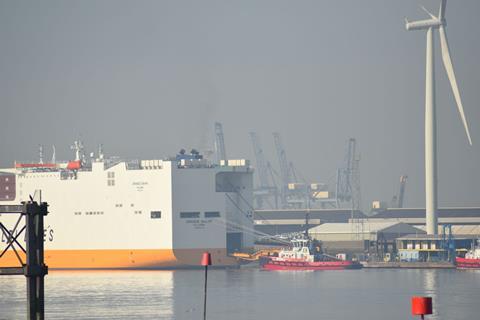 Introduced on January 1, 2020, the IMO's sulphur cap has been a talking point for the shipping industry for many years. Concerns over the availability of low-sulphur fuels; the price spread between compliant fuel oil and high-sulphur fuel oil, and the cost implications for shipping lines; as well as the delivery schedules and effectiveness of scrubber systems were among the issues that were expected to come to the fore over the course of this year, as the implementation of the regulation entered force.
Questions were also raised as to how the sulphur cap would be observed and enforced?
In terms of compliance, March was expected to be a pivotal month for the regulation, as the ban on the carriage on non-compliant fuel oil entered force. It was hoped that this would be accompanied by greater enforcement by port state control.
The emergence of Covid-19 and the measures brought in to control its spread have put a spanner in the works.
Beth Bradley, a partner with Hill Dickinson, explained: "While a few issues arose concerning the quality of the low-sulphur fuel, particularly some blended fuels having a propensity to sediment, and around marginal breaches of the cap, the implementation of the global sulphur cap was progressing smoothly with reports of high levels of compliance.
"Three months on and the disruption to international shipping caused by Covid-19 has pushed sulphur cap issues well and truly from the headlines. Regulation 14.1.3 remains in force – however, where port authorities globally are prioritising health and the movement of freight, enforcement action will perhaps be less of a priority."
One of the first indications of the challenges in enforcing the IMO regulations came from the UK, which admitted that checks for complaint fuel had stopped.
Speaking with Reuters in March, The Maritime and Coastguard Agency (MCA), responsible for maritime regulation, safety and counter-pollution, said it has enacted measures to keep freight moving. "In terms of enforcing IMO 2020 and ultimately MARPOL Annex VI requirements, as we have suspended port state control inspections, this also means that the checking of compliant fuel has been suspended," said an MCA spokeswoman.
According to Bradley, this is unlikely to be the last such announcement. As a result, it will be difficult to ascertain a full picture relating to compliance and enforcement until sometime after the pandemic has receded.
Earlier this month, HLPFI looked at how the outbreak has caused shockwaves in bunker prices and what this means for the implementation of the sulphur 2020 regulations, which you can read here.