HLPFI reviews the shortlisted entries for the Project Logistics Provider of the Year category, sponsored by AAL Shipping.
Our judging panel were looking for the the logistics provider that has developed its project cargo services to adapt to new market opportunities and challenges, as well as customer demands.
The shortlist for this year's Project Logistics Provider of the Year award:
deugro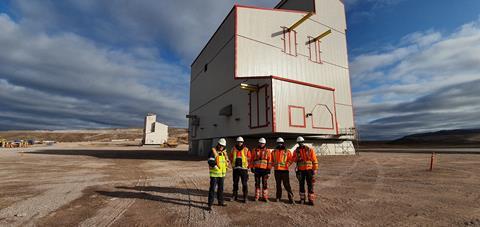 Impressing our judges this year was deugro – part of the deugro group – which, since 2010, has grown from 700 to 1,200 employees. A leading project freight forwarder, specialised in turnkey projects, deugro has been integrated under the umbrella of the deugro group brand, together with dship, dteq, dhaulage and 4D organisations. The deugro group strategy is to redefine logistics with a unique mix of competencies. That way the group can offer a one-stop-shop for clients and adapt to ever-changing project logistics landscape.
DHL Industrial Projects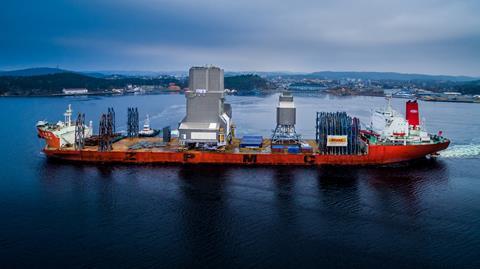 With dedicated teams of project forwarding specialists in more than 50 offices around the globe, DHL Industrial Projects provides safe, compliant and reliable management of project logistics, oversized cargo and heavy lift operations. It handles global multi-supplier projects, from pickup through consolidation and delivery to fabrication facilities and final job sites.
Fagioli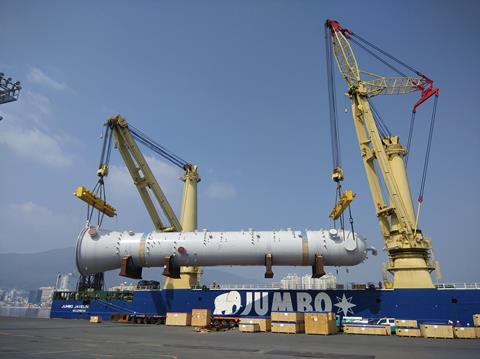 Fagioli demonstrated why it deserved to be a finalist for the Project Logistics Provider of the Year award when handling the logistics, heavy transport and lifting for the Tangguh LNG project in Indonesia. The company coordinated and controlled all the shipping stages, including issuing of all documentation, supplying IT support with customised solutions, transport planning, insurance policies, and status reports on door-to-door delivered through a dedicated traffic department and committed project coordinators.
OIA Global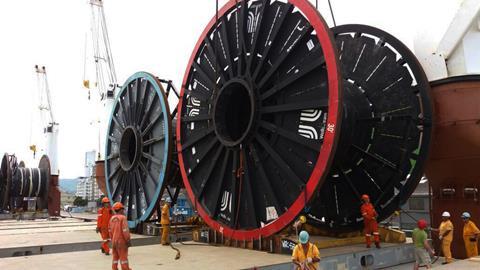 At OIA Global, the company set a goal in 2015 to become a project logistics provider that is recognised by both customers and industry peers as a force to be reckoned with. From then, its culture began to change and safety and growth rose to the forefront of its strategy, while the knowledge, creativity and preparedness of its teams opened doors with global accounts in the energy and industrial projects sector.
Now with regional representation in the EMEA, Asia Pacific, Brazil and North America, our judges have recognised OIA Global as a reliable project logistics provider and shortlisted the company for the Heavy Lift Awards 2020.
The winner of the Project Logistics Provider of the Year award will be revealed in October.
Find out more: www.heavyliftawards.com

AAL has served the global breakbulk and heavy lift project cargo sector for 25 years. One of the largest and most trusted multipurpose carriers, it delivers solutions for major industries like energy, oil & gas, mining, infrastructure, forestry and leisure. It offers three distinct service models including bespoke tramp chartering solutions to any location; scheduled liner services between Asia, Oceania and the Middle East; and semi-liner services combining fixed routes with port call flexibility. AAL's growing fleet of heavy lift multipurpose vessels is one of the sector's largest and youngest and spearheads the 'mega-mpv' (30,000+ dwt) segment, providing shippers with significant economies of scale and cargo intake volumes. With a multilingual office network across Asia, Oceania, Middle East, Europe, Africa and the Americas - as well as award-winning chartering, commercial, engineering and operations teams - AAL addresses the needs of a global customer base 24/7 and at a local level. "AAL has been a close partner of HLPFI for many years and their understanding and appreciation of our sector is unwavering. We operate in a high-pressure service environment, where no two companies, or indeed the quality of their services, are the same and it's truly people who make the difference," said AAL's managing director Kyriacos Panayides. "Such awards recognise the hard work of many unsung heroes within our sector, whose expertise and determination keeps breakbulk and heavy lift project cargo moving smoothly around the world."