Air Partner's global cargo division has coordinated the delivery of aid to Afghanistan following the powerful earthquakes that struck the country earlier this month.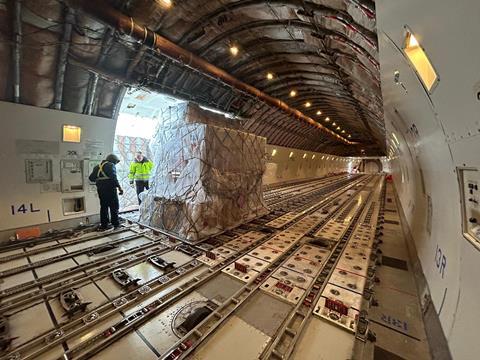 The country experienced three earthquakes in short succession; the latest earthquake, which struck on October 15, registered a magnitude of 6.3 and has led to the collapse of thousands of houses and villages. Thousands of people have lost their lives in the disaster.
On October 22, Air Partner delivered 82 tonnes of emergency relief from Copenhagen to Kabul within the same day, by means of a Boeing 747 freighter.
Pierre Van Der Stichele, vice president of global charter at Air Partner, commented: "Humanitarian operations are of the utmost importance for our cargo division, epitomising our unwavering commitment to delivering critical aid swiftly and efficiently to those in devastating situations. With Air Partner's global network of charter services, logistics experts and 24/7 support team, we remain on hand to support those in need."