Airland Logistics has delivered 15 silos from the port of Esbjerg to a dairy factory in Southern Jutland, Denmark.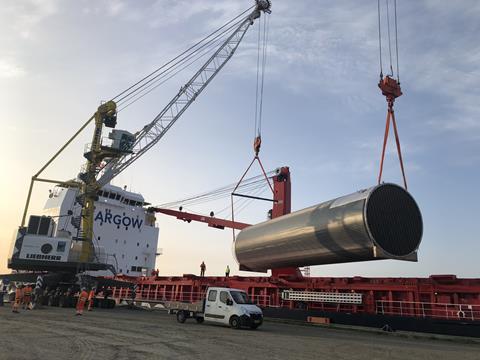 Each silo measured up to 25 m in length and 5.32 m in diameter. Airland Logistics oversaw the unloading operations at the port, stevedoring, clearance, and the transport of the cargo using specialised trucks 70 km to the factory.
The silos – with a combined weight of 380 tons (344.7 tonnes) – are part of a dairy producer's plans for factory expansion to increase its capacity.
Airland Logistics is a member of the Worldwide Project Consortium (WWPC) in Denmark.