Airland Logistics has coordinated the heavy lifting of an 84-tonne furnace and boiler components at the port of Esbjerg, Denmark.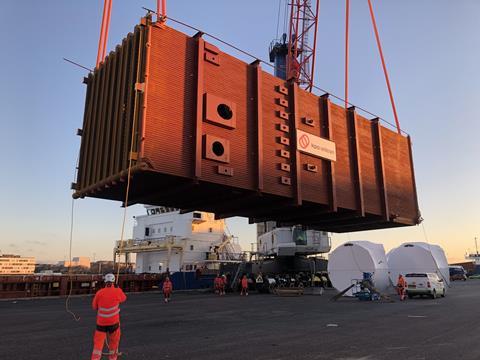 In total, more than 200 tonnes were offloaded and placed onto an 18-axle trailer ahead of its onward delivery in Denmark.
Airland Logistics is a member of the Worldwide Project Consortium (WWPC).