Abnormal Load Services (ALS) has transported three oversized wooden cases from Germany to Belgium.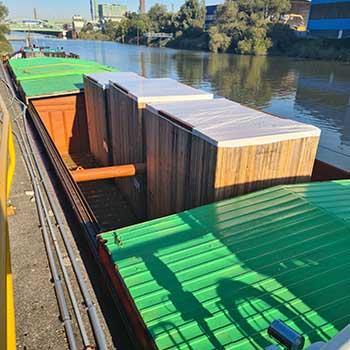 The shipment consisted of two units measuring 4.1 m x 2.6 m x 4.6 m, and one unit that measured 4.1 m x 2.6 m x 4.3 m.
ALS said that due to height restrictions it was not possible to transport the cargo by road, instead it was transported via barge on European inland waterways. From Belgium, the cargoes were delivered to Kazakhstan.