ALS has transported two compressor units to Forth Ports' Grangemouth quay for onward transport to Russia.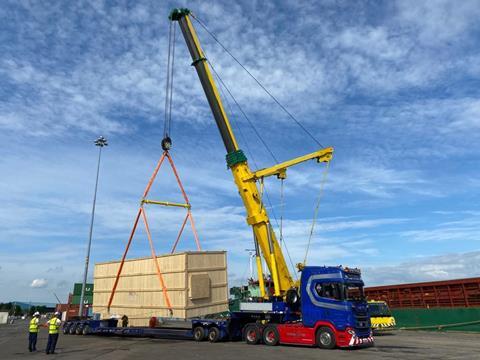 The two units measured 13.1 m x 4.4 m x 4.5 m and weighed 51 tons (46.3 tonnes) each.
ALS oversaw the transport via road from the factory to the quay utilising lowbed trailers, as well as a further five trailers to carry additional ancillary equipment.
The company also oversaw the lifting of the 18 crated items into the hold of the vessel at the quay, and the lashing and securing of the cargoes.
ALS said that the movement involved a lot of planning and some last minute adjustments to ensure the cargo was carefully and safely transported from the collection point to the vessel with the most cost effective solution.